Point of Sale at Destination Farmer's Markets
Farmer's Markets have grown with the rise in health consciousness, organic preferences, and the trend of buying local. In the process they have become destination experiences unto themselves: hosting weddings, holding events and festivals, and showcasing a wide variety of colorful people, products, and produce.
Amid this lively and bustling setting, business is still conducted, and must do so in an environment not exactly friendly to electronics: water spills, dirt, grime, unexpected falls, and occasional outdoor elements are all daily hazards a Point of Sale system must be able to survive. Our lineup can take all of this and more, and is as robust and reliable as anything else you'd expect from a Farmer's Market.
---
Secolari Artisan Oils and Vinegars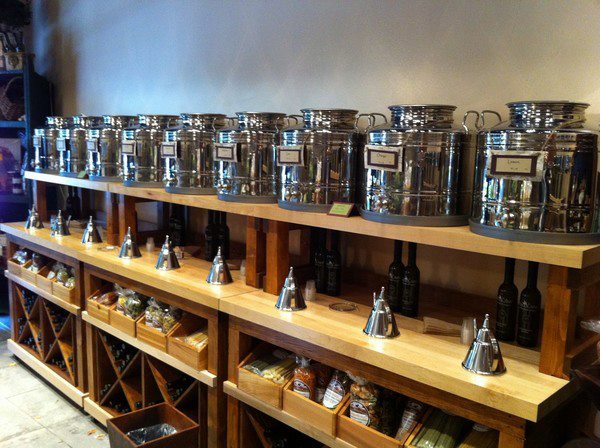 Secolari's mission is to take the mundane and make it exceptional. They do this by enhancing one's health, body, spirit, mind, soul, and surroundings through an introduction and exposure to the well-established benefits of the Age Old Mediterranean Lifestyle. The patron's retail experience occurs in a warm and welcoming old-world Tuscan farm house environment, adorned with late 19th Century antiques.
Secolari turned to J&M Systems to get its new storefront's sales operations flowing as smoothly as its products from their jars. As a frequent participant in offsite events — like a recent EVOO tasting at the Greek embassy in adjacent Washington DC, Secolari is an enthusiastic user of tablet-based point-of-sale devices to drive their tasty sales.
---
Guest Services at the Washington Monument, Lincoln Memorial and Jefferson Memorial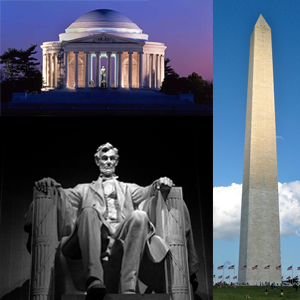 Every year, millions of Americans visit our Nation's capitol city and many among them count visits to The Mall's commemorative memorials as among the most meaningful elements of their visit. The gift shops affiliated with these memorials offer visitors the opportunity to take home monumental replicas, copies of the Constitution, historical biographies and probably a few silly hats as well. And especially in summer, they get more than a little busy.
J&M is privileged to provide point-of-sale solutions for several of The Mall's most important landmarks. As we seek to strengthen American free enterprise through our technological support for small businesses, we are especially proud and honored to facilitate small businesses honoring those who made it possible in the first place to do what we do, where we do it.
---
Spokes Etc. Bicycles

With five thriving locations in Northern Virginia, Spokes Etc. is a multi-brand, multifaceted bicycle store that is also one of Trek's largest dealers nationwide. In the coming year, Spokes is upgrading POS equipment in all stores as well as refreshing the stores using the latest in merchandising techniques. Inventory and sales data is shared dynamically between store locations and corporate headquarters and J&M's software development team is busy developing updated versions of automated data transfer protocols between Spokes and their key wholesalers. In one of this country's hotbeds of cycling, Spokes is leading the pack and increasing velocity with the support of J&M and NCR Counterpoint.
---
Plow & Hearth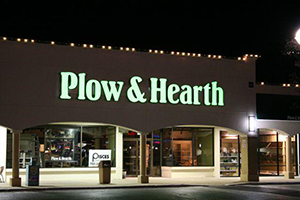 Established in 1980, Plow & Hearth has become one of the Mid-Atlantic's most successful home and garden chains, with 24 stores in 7 states. Distributing products nationally via catalog and the Internet and regionally through their growing collection of physical store fronts, Plow & Hearth wants inventory and point-of-sale software that is as sturdy and useful as their broad complement of upscale home and outdoor products. Along with Spokes (5 locations) and Good Deal Charlie-Overstock Furniture & Mattress (32 locations), Plow & Hearth is one of J&M's best examples of the scalability that NCR Counterpoint offers its clients. Of course, J&M's large subset of single-site businesses shows that our products are ideal for smaller corporate environments as well.
---
Guest Services at Mount Rainier National Park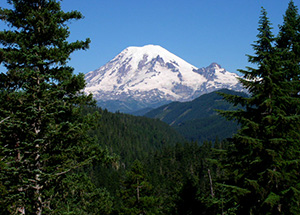 J&M is an expert provider of point-of-sale and inventory management systems, but our in-house expertise also includes data security, customized wireless communications, web marketing, technical training and much more. With retail outlets that are often cut off from each other physically and also without landline communications, robust wireless connectivity is a must — and Mount Rainier's retail gift shop partner turned to J&M to get them what they needed. We can't promise it won't be cloudy but we have given the park's retail outlet managers confidence that the data will always flow smoothly, no matter what the weather.